Rex Veeder, St. Cloud State University


Enculturation: http://enculturation.net/hectic-zen
(Published: December 20, 2011)
Introduction
Figure 1: All art unless otherwise
indicated by Rex Veeder
Marshall McLuhan deserves to be re-evaluated as a rhetorician because he has described and demonstrated a perspective on rhetoric that remains significant. That perspective involves aesthetic, social, and cultural elements that gravitate around a mythos of (w)holistic understanding: an auditory experience, which is the evolutionary result of electronic media. McLuhan's explorations, not explanations, are in harmony with rhetorical studies, and he is a sophist. His work resonates with Kenneth Burke's. Counter Statement and Counter Blast are manifestos for a revolution by evolution through the artistic creation necessary to resist "Mechanization."
Those who recognize the vitality of counter rhetoric offer us access to them. For example, Jeff Rice's The Rhetoric of Cool describes a rhetoric resonating with the patterns offered a composer, whether writer or reader, in the hectic environment of juxtaposition, nonlinearity, and imagery—the environment of the mosaic. Byron Hawk's A Counter History of Composition acknowledges three motives for composition that apply to this environment: oppositional, investigative, and complex. In both cases, the environment and work site for composition becomes a rhetorical space where what is complex is massaged into meaning through the recognition of patterns (relationships) so that the complexity is revealed as more than chance. The mind of a composer in this situation becomes a Zen mind, dedicated to grasping and articulating the whole in moments of discovery amid the clamor of seemingly contradictory information.
Yet, we do not often practice our scholarly work with these things in mind, and depend instead upon the forms and structures of linear composition. What follows is an essay not an explanation, an exploration with argument growing from discoveries along the way. It is a compositional jazz riff, and offers the mosaic as a genre or form appropriate to the auditory universe McLuhan describes. The mosaic, in both visual and literary form, has a long history and is cross-cultural. The essay explores some of that history. Electronic rhetoric can be multi-modal and multi-genred. McLuhan's interest in counter cultures, the beats and others, offers a warrant for working with art and poetry as one of the ways of exploring the topic.
A Hectic Zen Meditation
Sit in a dark room with one hundred mosquitoes
and listen to the news
play a blues baseline
as if each note were a coupon
for what we want to know
after time withers
grind black ink from pine
burned for weeks in the mountains
find white paper
this is when Burke's dream
the grammar
and McLuhan's space raider
drag you through a vanishing point
long for something missing
don't be afraid
something is always missing
dance with the attraction
perform the longing
before the paper --
before paper turns to sand
paint on the sand
whateverwhen
Allatonce—buzzing
listen in the fuzzing
for what you want to say
hey!
this is Burke's invitation to rhetoric
McLuhan's hectic pattern dancing.
Therefore,
do the dance.


1. The scene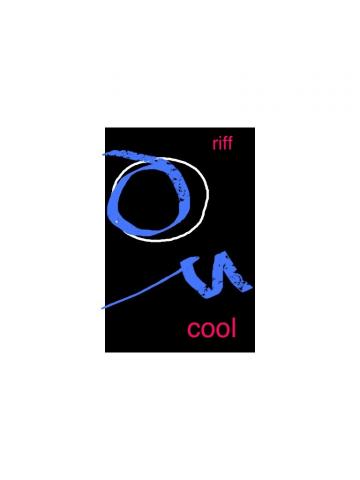 Figure 2
As a student of rhetoric, I was introduced to McLuhan in one or two classes during the 60s and 70s but the introduction was brief – more like having a family member introduce you to an uncle from Canada who, although he was family, some how didn't fit in. He was inappropriate. Perhaps he would have one too many drinks and start to talk about family secrets or tell some jokes that would spoil the mood. I distrusted him, even though I was familiar with the political and cultural revolutions of the time. He was, I know now, something of a Timothy Leary in the eyes of my teachers. Someone who dealt out the drug of altered consciousness. My fundamental conclusion about McLuhan, however, was that he was also a gift giver.
McLuhan's first gift is a gift of an altered perception that harmonizes us with the spirit of the age. His second gift is the recognition that media awareness and critique can afford us moments of response in the electronic hurricane. When we deliberately practice this repose, we are not awash anymore. When we make something of the fragmented information rather than wait for a message from it, we are massaged, and, perhaps for a moment, comforted. Like books, our analytical habits are not going to go away but will be transformed to this end by the instruments of the age.
Those instruments are a third gift to us, and I want to be conscious of those instruments. The jacket of Counter Blast has it that "We have passed beyond the plodding word by word along the straight and narrow path of Linotype, eyes glued to the track, the reward of Meaning awaiting us at the end." Book lovers are experts at walking the path and understand the need for books, but if nothing else McLuhan has challenged us to address the current and future ocean of kinesthesia and simultaneous sensations in the holistic environment of his auditory experience.


2. Hectic Zen and Composition
I imagine a moment when someone asks Marshall McLuhan if his interest in the East meant that he would be interested in Zen. In my imaginary conversation his answer is: "Never mind." I believe such a response would be in keeping with the kind of rhetoric McLuhan suggests to us. One perfectly clear note in Zen is once you have the idea you have lost the Zen. Or, having ideas is a preparation for the realization Zen practice offers. One of the best works on Zen and haiku is Robert Aitken's A Zen Wave. Aitken quotes Yamada Roshi: "When your consciousness has become ripe in true zazen – pure like clear water, like a serene maintain lake, not moved by any wind – then anything may serve as a medium for realization"(3-4). Zen is the practice of preparing the mind for a moment of realization, and Zen practice encourages constant inquiry in preparation for a realization about a question or a problem rather than an answer. This is exploring rather than explaining and meaning making rather than answering. As Aitken says, "The entire teaching of Zen is framed by questions"(4). And, the art of Zen practice has to do with the performance of contemplating the questions that created the frame – or the background against which the drama of questioning is performed.
Aiken offers haiku as an analogy for this act of realization. Exploring the form and content of a traditional haiku, one that has three hundred years of exposition and contemplation on record, he describes the acts of the mind in practicing either writing in the form or in reading it.
Old pond!
Frog jumps in
water's sound.
First, as W.S. Merwin points out in his introduction, the haiku is not just a single poem but has relationships with all other haikus. Reading a collection of haiku, for example, violates a sense of unity for the Western reader who might be expecting more means of development than the poem allows. The short poems, like fragments, jar the Western mind. One reader said that the experience was like "being pecked to death my doves" (xiii). But what seems to be fragments are not. The form of the haiku comes from poets writing poems together, each contributing a haiku and then passing the poem on. There was a communal act of creation and meaning making as poets contemplated the series of poems and then contributed something that completed the form at the moment. It was an act, I believe, of unifying a mosaic – Hectic Zen.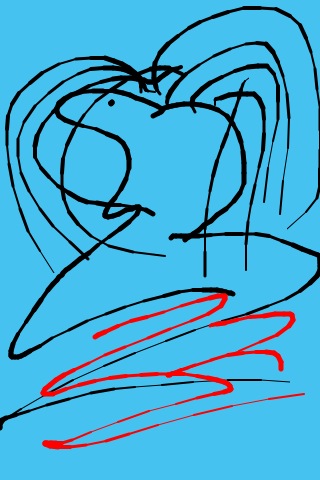 Figure 3: Dance after the plop in the pond